Dallam, George, PhD
Professor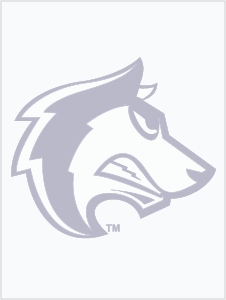 Contact Info
Office:
Physical Education 257
Bio
Dr. Dallam studied at both the University of Arizona, where he obtained his bachelors degree in Physical Education with a minor in Biology and MS in Exercise and Sport Sciences, and at the University of New Mexico where he obtained his PH.D. in Physical Education with an emphasis in exercise physiology and split minor in physiology and statistics.
Dr. Dallam joined the EXHPR faculty at CSU-Pueblo in 1998. Since that time he has taught a wide variety of courses including: Exercise Physiology and Laboratory, Kinesiology, Program Administration in Physical Education and Recreation, First Aid, Exercise Leadership, Personal Health, Personal Health Laboratory, Exercise Assessment and Programming, Measurement and Evaluation, Behavior Facilitation, and Drugs and Healthy Lifestyles.
Dr. Dallam's most recent research interests have centered on triathlon related studies and diabetes prevention. He is currently project manager for a grant funded and worksite based diabetes prevention program located in Pueblo. The project staff consists of both graduates of the CSU-Pueblo Health Promotion program and current interns in the program.
Dr. Dallam is also the former USA Triathlon National Teams Coach (1996-1997). He has continued to apply his sport science interests by coaching a small number of elite triathletes, including 2000 U.S. Olympian and 2003 Pan American Games Gold Medalist Hunter Kemper. Students in his exercise physiology classes have been active participants in both research projects and applied hyperoxic training sessions at the Olympic Training Center Sports Science and Technology laboratory in Colorado Springs.