Doug Eskew, Ph.D.
Professor, Assistant Chair, Director of English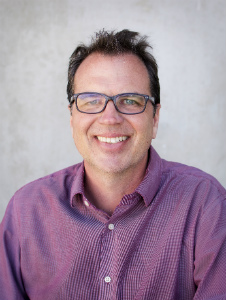 Bio
Doug Eskew, PhD, is Professor, Assistant Chair, and Director of English. He received his Baccalaureate and Master's degrees, as well as his PhD from the University of Texas at Austin. Professor Eskew has conducted research and publication in rhetoric and writing, Shakespeare and the early modern theater, critical theory, critical poetics, and political theology. He teaches classes on rhetoric, writing, British literature, poetics, and literary theory.
Publications
"Shakespeare, Alienation, and the Working-Class Student." Shakespeare and the 99%, edited by Sharon O'Dair and Timothy Francisco. Palgrave, 2019.
"White Trash Pantego." Inventing Place: Writing Lone Star Rhetorics, edited by Jenny Rice and Casey Boyle. Southern Illinois University Press, 2018.
"Richard II and the Unforgetting Messiah." EXEMPLARIA. 27.4 (2015): 307-28.
"'Soldiers, Prisoners, Patrimony":  King Lear and the Place of the Sovereign.  Cahiers
Élisabéthains 78 (2010): 29-38.
" Coriolanus and the Paradox of Place."  Early Modern Literary Studies 15.1 (2010)
http://purl.oclc.org/emls/15-1/eskecori.html