Carl Lucero
-Digital Music, Audio and Music Technology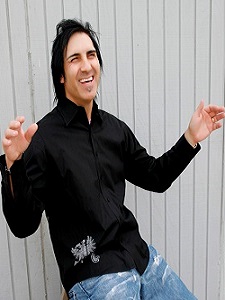 Bio
Carl Lucero is a Grammy Award winning musician, producer, songwriter, recording engineer and author with over 30 years of experience in the musicindustry. Carl is the owner of Perfect World, which includes a state of the art recording studio and publishing company.  
Carl has lived in Nashville, Tennessee and Los Angeles, California where he had the chance to travel and record with many major national and international recording artists. In 1992, he was fortunate to be included on the Grammy Award winning project "Handel's Messiah" which was produced by Quincy Jones as an audio engineer. The incredible compilation featured many popular artists such as Stevie Wonder and many more.
In 2003, Carl completed his Bachelor's of Arts in Music from Colorado State University –Pueblo. He is an Avid Certified Instructor for Pro Tools 101 & 110 classes. He is the owner/director of Perfect World Music Academy, a high school music academy that reaches cities thought the state of Colorado. He  currently teaches Audio Technology at (CSUP) Colorado State University Pueblo Campus. Through this course "Note-Book", it is Carl's goal to provide a place of instruction and personal mentorship for the next generation of artists, songwriters, producers, engineers, musicians and educators.