Key Features
Student Success
Focused on student success
Mission-driven
Measurable
Overall Plan Outcomes-2020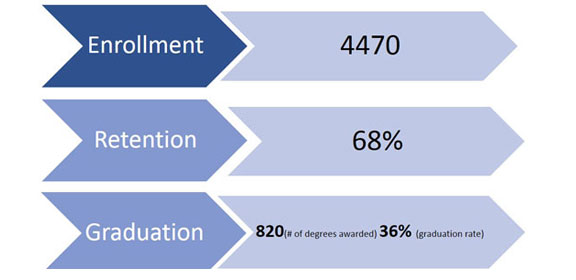 Outcomes focused on enrollment, retention, and graduation
Objectives tied to student success outcomes
Mission-Driven
Colorado State University Pueblo is committed to excellence, setting the standard for regional comprehensive universities in teaching, research and service by providing leadership and access for its region while maintaining its commitment to diversity.
---
Committed to Excellence
Developing and supporting excellent academic programs with excellent faculty
Access and Diversity
Creating transformational experiences for a diverse student body
Leadership
Community partnerships, sustainability and stewardship
Ties to CSU System Mission
Ensure Student Satisfaction and Success
Access and affordability
Transformational and supportive services and experiences for a diverse body of students
Measurable objectives for retention and graduation rates, student-related debt, and improving critical thinking skills and disciplinary knowledge
Expand Statewide Presence
Academic programs that serve our region, attracting students from across Southern Colorado and the state
Create Financial Sustainability
Committed to expanding our revenue sources while continuing to seek operational efficiencies
Transform Colorado's Future
Support for students from underrepresented groups
Measurable Objectives
Goal One: Excellent Academics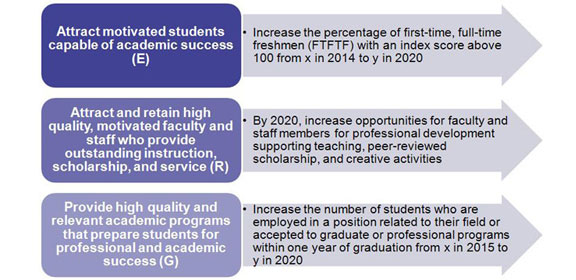 Goal Two: Affordable Education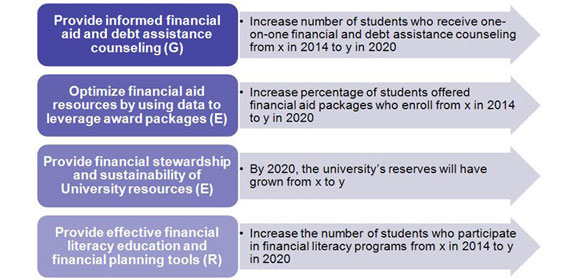 Goal Three: Transformative Opportunities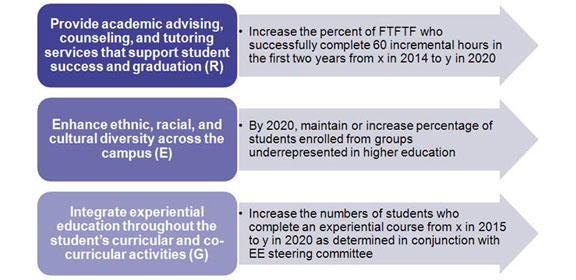 Goal Four: Supportive Student Life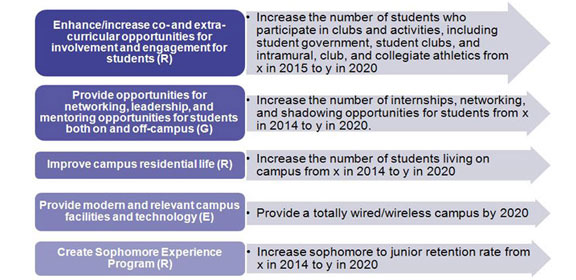 Strategies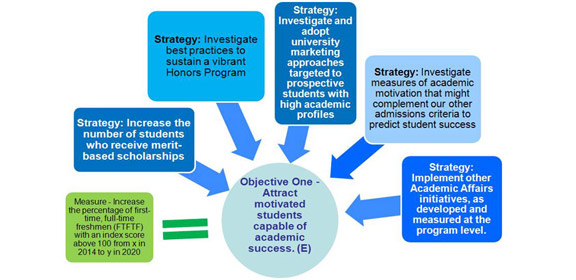 Process and Timeline
2013 Strategic Planning Task Force with 15 members and 2 co-chairs consulted with campus constituents via numerous campus open fora to develop draft.
2014 Strategic Plan Implementation Team formed. With further campus input, draft was revised and final version forwarded to President November 7, 2014.
2015 Implementation Team will identify benchmark data, clarify targets, develop dashboard for stakeholders, monitor progress, and report to campus.