Alumni
Greetings Alumni and Welcome Back!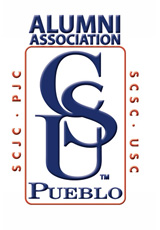 As part of the Alumni Association, you are among more than 34,000 PJC, SCJC, SCSC, USC, and CSU-Pueblo graduates. And now, more than ever, is a truly exciting time to be a part of CSU-Pueblo as many revolutionary changes are being made!
The transformation of the University has included the construction of three new residence halls, student recreation field, student recreation center, football and track and field stadium, the renovation of Massari Arena, addition of a contemporary entrance to campus with a new Visitor & Transfer Center, and the renovation of our academic classrooms and library.
New undergraduate and graduate academic programs are also continually being added to our academia. Enrollment is surging, people are talking, and more and more people are coming to CSU-Pueblo to see why we're the fastest growing university in Colorado!
Certainly, it is a thrilling time to be a part of the University and as alumni, you too are a part of these monumental changes! As your Alumni Association, it is our purpose to incorporate you into the transformation of the university and bring you back, in one way or another, to the school you once attended.
We encourage you to continue your relationship with your alma mater as we strive to keep you informed, involved, and committed to the future success of the University.