World Languages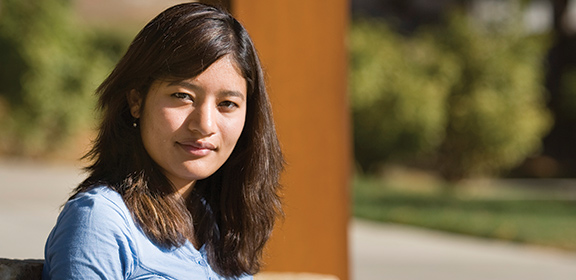 Welcome to the World Languages Program at Colorado State University-Pueblo! Language study creates opportunities to explore new and exciting ideas, customs, literatures and cultures.
Knowledge of a second language ultimately ensures a potential edge for future employment opportunities as well as necessary preparation for advanced studies and professionalization in several careers.
Our experienced and dynamic faculty works closely with students to help them achieve high levels of language proficiency in communicative skills (listening, speaking, writing, and reading) and in-depth knowledge of the culture, customs and literature of the target language. Preparation in our World Languages Program allows students to function effectively in careers in teaching, business, the media, government, the arts, etc. This goal is achieved by fostering proficiency in the 5 Cs: Communication, Cultures, Connections, Comparisons and Communities. Our courses are aligned under the ACTFL proficiency guidelines.
CSU-Pueblo students are also encouraged to study and live abroad during their university education and faculty and staff are committed to promoting and sustaining international educational experiences. World Languages offers a B.A. in Spanish, and minors in Italian, French and Spanish. We also offer a Masters in Education with a Spanish Concentration in conjunction with TEP (Teacher Education Program). Please see individual web pages for more information regarding specific languages. Occasionally, courses in Latin, Russian, and Comparative Linguistics (listed under FL) are also offered.
The Department of English and World Languages would like to reaffirm its commitment to intellectual inquiry and the pursuit of knowledge in an environment free of discrimination. We stand up against intolerance and will not accept intimidation based on gender, ethnicity, religion, race, disability or sexual identity/orientation. We believe in the power and importance of freedom of speech, freedom of religion, and freedom of thought.
We encourage our CSU-Pueblo family to foster respectful and productive dialogue in our classrooms, in our buildings and in our community. In our role as an academic institution, we pledge to promote inclusion and to respect diversity of thought on our campus and in our community, country, and world.