Student Affairs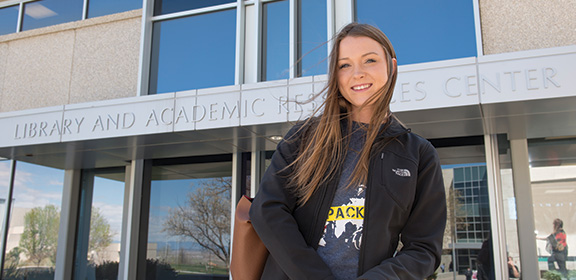 Our Mission Statement:
The Division of Student Affairs supports the university's goals for student learning by creating opportunities for personal and professional enrichment.
Our Goals:
To provide activities, programs, and services that engage students. 
To foster an inclusive environment amongst our diverse campus community. 
To guide students in the attainment of healthy and successful life choices.
We Value:
Integrity
Respect
Inclusivity
Intercultural Competence
Advocacy
Healthy Living
Excellence and Innovation
Student Centered
In order to assist you in your academic success, CSU Pueblo offers many services including, the Student Counseling Center, Student Health Center, Disability Resource & Support Center, Office of Diversity and Inclusion, Student Recreation, Student Conduct, and Residence Life and Housing. All of these offices are here to enhance your undergraduate experience and provide services that will guide you through graduation.
Please feel free to stop by our office, the Student Affairs Office, in room 201 of the Occhiato Student Center (OSC). We'd love to get to know you and answer any questions you may have.
Again, welcome to CSU Pueblo. We look forward to assisting you any way we can.