Noelle Clark
Admissions Counselor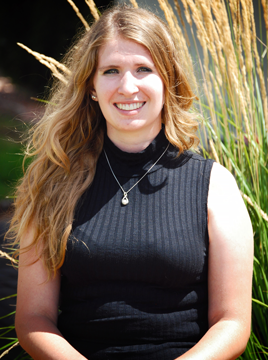 Bio
ABOUT ME
Hey there! I'm Noelle, your Regional Admissions Counselor based in Southern California. Raised in Pueblo, I'm passionate about my hometown and love introducing it to prospective students. I was bit by the travel bug at a young age, so if I'm not on an adventure somewhere around the world, I'm usually planning or talking about my next trip. When I'm not scouring the internet for flight deals, I also enjoy reading, eating all types of foods, the beach, bad puns, and Netflix.
WHY CSU-PUEBLO
While I was a student at CSU-Pueblo, I fell in love with the small class sizes and diversity. My professors were always available and helpful; they always knew me by name and treated me as an individual, not just a face in the classroom. With our diverse student body, as well as the diverse offerings of majors, programs, internship & research opportunities, activities, and resources, CSU-Pueblo gives you a unique well-rounded education.
Favorite Restaurants 
Coors Tavern
Cactus Flower
Angelo's Pizza
Fun Facts
I studied abroad twice while in college, in Merida, Mexico and Prague, Czech Republic.
I'm obsessed with Pueblo Green Chiles and green chili. I have a huge supply in my freezer that I'm always replenishing every time I'm back in town.
I'm only competitive during trivia games.
Not So Fun Facts
I am a huge coffee drinker, but I would rather go without than drink iced coffee.
While I lived in Colorado for 15 years, I have never been skiing or snowboarding.
I cannot tell funny stories without laughing halfway through.