Kevin Sparks, MS, P.E.
Assistant Professor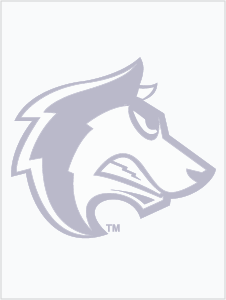 Contact Info
Office:
LARC 405
Office Hours:
Bio
With over two-decades of professional experience, Prof. Sparky joined CSU Pueblo as a tenure-track Assistant Professor in 2018. Before joining as a tenure-track Assistant Professor position, he taught at CSU Pueblo and Pueblo Community College as an Adjunct Professor and Visiting Assistant Professor. Prof. Sparky is also a registered Professional Engineer (PE). Prof. Sparky teaches most of the hands-on learning classes such as Surveying, Concrete Materials, Asphalt Materials, Soils, Estimating, and so on. Prof. Sparky is a member of the American Society of Engineering Education (ASEE). He also actively participates in ASCE and AGC student clubs.
Other Activities
Award: 2021 CAST Friend of Science
Kevin Sparks is an Assistant Professor of Civil Engineering Technology and Construction Management at Colorado State University Pueblo (CSU Pueblo) and has been with CSU Pueblo since Fall of 2015. From his over 30 years of private professional work Kevin successfully introduced opportunities for students to prepare for documented certification. This has resulted in a high rate of internship placement for students and provided direct industry employment.  Kevin is the Program Directed for the National Summer Transportation Institute (NSTI) at CSU Pueblo. NSTI successfully provided scholarships to a program that exposed middle school students to many career opportunities in the transportation industry. The two-week program used professional presentations, hands-on experiences, and field trips. Participants participated in a commercial drone demonstration, made concrete samples, craft stick bridges, solar cars, and assembled drone kits. They participated in field trips to GCC Rio Grande's cement manufacturing facility, the Pueblo Weisbrod Air Museum, a behind-the-scenes tour of Denver Union Station, and the Central 70 Project. Kevin feels success is a result of open, honest, and positive relationships with the students, participants in extracurricular activities, and industry professionals. Kevin is proud of working with student tutors, student researchers, and graduates to help them achieve their personal goals. His open-door policy has resulted in a bit of a worn couch from students who have needed an extended visit.  Kevin is fortunate to be humbled with sincere appreciation from alumni of the various programs he has participated in. Kevin is continually looking for feedback to improve the education of students of all ages in Southern Colorado.