Gordon Shaffer
-Adjunct Instructor Applied Saxophone; Jazz band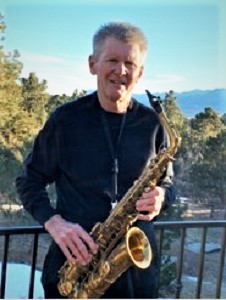 Bio
Gordon Shaffer is a former member of The U.S. Army Band "Pershing's Own" in Washington, D.C., the army's premier support unit for the President, U.S. Congress and visiting world heads of state. Holding a Bachelor's Degree in Music Education and a Master's Degree in Music Performance, he has amassed a lifetime of experience not only as a performer but as an adjudicator, teacher and clinician as well with extensive knowledge of musical styles including concert band, symphony orchestra, musicals, swing and jazz band.
Gordon has performed at Carnegie Hall, Lincoln Center, the Kennedy Center and the Hollywood Bowl to name a few, as well as at many other renowned venues throughout Europe, Asia and Australia, appearing with such diverse talent as Dean Martin, Bob Hope, country western singer Clint Black, Marie Osmond, operatic star Kathleen Battle and famed newsman Walter Cronkite. His proficiency on multiple instruments has enabled him to perform with not only orchestras such as the Pueblo Symphony, Arlington (Va) Symphony and the Central Ohio Symphony but with jazz and big bands such as the Harry James Orchestra, the Jimmy Dorsey Orchestra and Vaughn Wiester's Fabulous Jazz Orchestra. He currently serves as lead alto saxophonist with the Woodland Park-based Swing Factory Big Band and is an on-call substitute for several local jazz bands. Teaching remains a strong focus for Gordon and he is proud to have not only coached many fine students into All-State and honor bands in multiple states but assisted them with entry into music careers of their own.
In addition to his music, he remains a steadfast advocate for fitness and an active lifestyle and is a veteran of numerous marathons and Ironman triathlons around the world.