Dana Ihm
Choir, Vocal Ensemble, Aural Skills, Applied Voice, Music Appreciation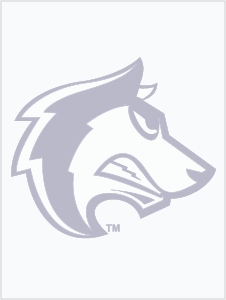 Bio
Dr. Dana Ihm received the Doctor of Philosophy (Ph.D.) degree in Choral Music Education from the University of South Carolina, having studied conducting with Dr. Larry Wyatt.   Her Master of Music in Choral Conducting Performance and Bachelor of Choral Music Education degrees were from Pittsburg State University, Pittsburg, Kansas, where she studied voice with Margaret Theuneman and conducting with Dr. Marshall Turley.  
Her academic appointments include Ozark Christian College (Voice, Piano, Theory Instructor; 1984-1987); Brodhead Public Schools (Choral Director grades 5-12, 1988-1990); Dallas Christian College (Professor of Voice and Choral Music, Department Chair, 1993-2003); and Colorado State University-Pueblo (Director of Choral Activities, 2003- present).   Dr. Ihm currently teaches all levels of Aural Skills, Basic and Advanced Conducting, and directs three choirs at CSU-Pueblo: namely the Concert Choir, Chamber Choir and Jazz Choir.
Dana Ihm is an active member of the American Choral Directors Association (ACDA).   She is a member of the Southwest ACDA Planning Committee for the 2012 Southwest ACDA Conference, and is in demand as a judge at numerous choral and vocal competitions and festivals in Texas, Oklahoma, Wyoming, and Colorado. These include the Colorado Large Group Choral Festivals, the Colorado Solo and Ensemble Competitions, the Arkansas Valley High School Choral Festival, the Pueblo All City Honor Choir, the Southeast Wyoming District Music Clinic, and the Southern Colorado High School Honor Choir.
This past summer, Dr. Ihm was invited to participate in the Varna International Conducting Workshop in Varna, Bulgaria.  She spent 2 weeks in Bulgaria and had the opportunity to work with a professional orchestra and choir.   The workshop culminated with a performance in which Dr. Ihm was one of the guest conductors of the event, conducting the Mozart Requiem and his Symphonia Concertante in E flat Major for Violin and Viola.
Dr. Ihm auditioned for and participated in the Carnegie Hall Professional Choral Workshop in 2000 and 2002, singing under the direction of James Conlon and Andre Previn.   She has been actively involved in directing numerous church and community choirs throughout her career. Most recently, prior to her appointment to the position of Artistic Director of the Pueblo Choral Society, she was its Associate Director from 2006 until 2009 and led the Fremont Civic Choir of Canon City for three and a half years.
Under her direction, the CSU-Pueblo Concert Choir was invited to perform at the Colorado Music Educators State Conference in January 2007; and the CSU-Pueblo Chamber Choir performed at the Colorado ACDA Collegiate Choral Festival in November 2007, 2008, and 2009.   The CSU-Pueblo Chamber Choir has been invited to perform at the Colorado Music Educators State Conference in January 2011. Dr. Ihm has led choir tours extensively throughout the United States as well as Europe.   The CSU-Pueblo Concert and Chamber Choirs performed in Salzburg, Vienna and Prague in May of 2006.   Their tour took them to Italy in 2008, for performances at St. Peter's Basilica in the Vatican (Rome) and St. Mark's Basilica in Venice. Their most recent tour took them to England and Wales in May of 2010, where they performed in such historic venues as Salisbury Cathedral and St. Martin in the Field.