Nurse Manager and Leader, Master of Science
Program Overview
The Nurse Manager and Leader, Master of Science program at CSU Pueblo prepares students to obtain advanced positions in their respective fields. Nurse managers and leaders are involved in a healthcare facility's high-level operations, strategic planning, and long-term vision. Pursuing a Nurse Manager and Leader degree opens up opportunities of advancing into positions with more leadership responsibilities, such as directors, coordinators, and chief nursing officers.
At CSU Pueblo, the curriculum for this degree program is designed to help students create an individualized path with projects that are specific to their personal goals. Our instructors (including full-time faculty, tenures, visiting professors and adjunct) work very closely together to make sure that students get the support they need. Since this is an online program, we have instilled certain policies to ensure the students are getting not only the feedback that they need but also the responses for individual questions. 
Colorado State University Pueblo is recognized as one of the nation's premier institutions providing top online healthcare programs going into 2023.
"The faculty proves every semester that they are dedicated to promoting nurses to an advanced level. The faculty will know you by name, give you real help, in real-time because they are focused on empowering the students."
- Charlie Cobb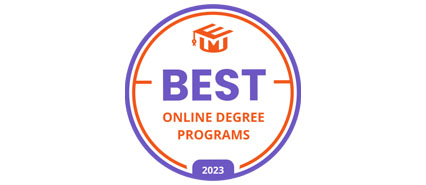 Frequently Asked Questions
 

Is this an accredited program?

Yes. 

CSU Pueblo's Nursing Programs are accredited through the 

Accreditation Commission for Education in Nursing (ACEN).

 

How long is the program?

Your graduation timeframe greatly depends on the number of classes you take at once. On average, students take between 1-2 courses per term and graduate within 2 years. Upon admission to the program, you and your advisor will create a personalized degree plan that fits your needs.

 

How often can I take classes?

Online classes are 

8 weeks long

 and run twice per semester. This means you can start classes in August, October, January, March, April, and June. T

he degree plan is set up to be flexible based on the student's availability.

 

Can I use financial aid?

Many students are eligible for some form of financial aid. Students are encouraged to speak with a financial aid counselor to discuss their options. Financial aid counselors are accessible via phone at 719-549-2753 or via email at

financialaid@csupueblo.edu

.

 

Do I need to take classes in a specific order?

There are only two courses that need to be in order. The field work experience class, in which students work directly with a nurse manager leader, can only be taken once students have accumulated at least 12 credits. The capstone experience, in which students work on a specific project with a nurse manager leader, must be taken in the final semester.

 

Is a BSN required to enroll in this program?

Yes, a BSN is required prior to enrolling. However, for students who currently have an RN license but not a BSN, we offer an RN-BSN program. If students want to enroll in the RN-BSN, we encourage they meet with an online advisor who can work to ensure students are taking the best classes and the least credits possible to complete their BSN while setting them up for a graduate nursing program at CSU Pueblo.