Nurse Educator, Master of Science

Program Overview
The Nurse Educator, Master of Science Online Program prepares nurses to practice as faculty or staff development educators in universities, hospital-based schools of nursing, technical schools, and health care facilities.
These leaders document the outcomes of educational programs and guide students through the learning process. Nurse Educators serve as role models and provide leadership needed to implement evidence-based practice.
Graduates of this program will be eligible to take the National League for Nursing Certified Nurse Educator Examination.
Master-prepared nurses may also complete a post graduate certificate in the Nurse Educator concentration.
"The Online Program is designed to compliment students that are part-time or full-time employees. The convenience of the Online curriculum with the well-designed program allowed me to fit the degree into my schedule."
- Josh Rogers
Colorado State University Pueblo is recognized as one of the nation's premier institutions providing top online healthcare programs going into 2023.
Learn more about this accomplishment by visiting this link.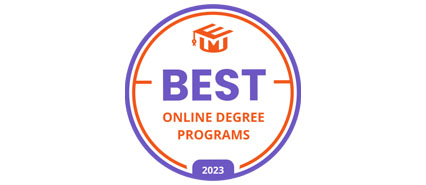 Frequently Asked Questions
 

Are you accredited?

CSU Pueblo's Nursing Programs are accredited through the Accreditation Commission for Education in Nursing (ACEN).

 

What is the application process?

Students will apply using the online application. Once all required documents have been received and an applicant is deemed eligible for admission, an applicant will be accepted to both the University and to the School of Nursing simultaneously. 

View Admissions criteria.

 

How long will it take me to graduate?

Your graduation timeframe greatly depends on the amount of classes you take at once. On average, students take between 1-2 courses per term and graduate within 2 years. Upon admission to the program, you and your advisor will create a personalized degree plan that fits your needs.

 

How long are online classes?

Online classes are 

8 weeks long

 and run twice per semester. This means you can start classes in August, October, January, March, April, and June.

 

Am I qualified for scholarships?

You may be qualified for one or more scholarships offered by CSU-Pueblo. You must have an updated FAFSA on file with Student Financial Services. Visit the 

Scholarships page

 for more information.

 

Where do I view my account information?

Each student has a PAWS (Personal Access to Web Services) account where they can view their bill, financial aid, online schedule, request transcripts, update their demographic information, run DARS (Degree Audit Reporting System) reports, and more.

 For more questions about your PAWS account, contact your advisor.