Construction Management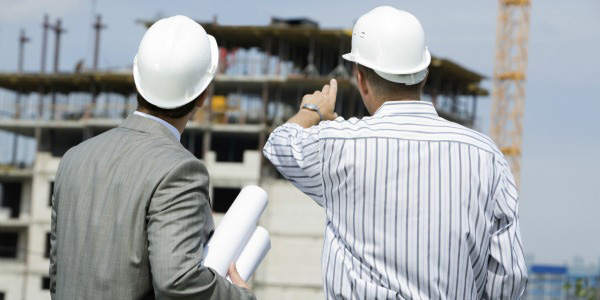 Climb the ladder with a degree in construction management.
Starting your degree can seem overwhelming - here's some fast facts about the program that may help clarify many of your questions. The Online Construction Management Program offers:
Flexible schedules that fit your busy lifestyle
8-week and 16-week courses
Locked-in tuition price, regardless of your residency
24/7 technical support
Military discounts to those who are eligible
Ability to take on-campus courses if desired
What is Construction Management?
The job of a Construction Manager is to plan, budget, organize, and supervise construction projects from development to completion. Construction Management involves the planning, scheduling, evaluation, and controlling of construction resources and activities, with optimization of project cost, schedule, quality, and owner's satisfaction. The Construction Management program provides graduates with the necessary skills in: 
Estimating project costs and budgets
Planning and scheduling project progress and timetables
Administering the contract
Managing job site and operations by coordinating onsite activities
Managing project quality
Managing project safety
What Can I Do With This Degree?
The major in construction management leads to the Bachelor of Science (BS) degree in Construction Management. Graduates of the Construction Management (CM) program enter the industry as project superintendents, field supervisors, project managers, or owner's representatives for a variety of construction related firms such as general contractors, specialty subcontractors, construction managers, designers, developers, consultants, or owners.​ With topics including planning and scheduling, surveying, safety, law, and materials and methods, you will be ready to take on the challenges of the jobsite and construction projects. Students will learn to:
Select and apply knowledge of mathematics, science, and technology to construction problems
Perform standard tests, organize and interpret test data, and apply test results to improve construction processes
Function effectively as members or leaders on construction teams
How Will This Degree Enhance My Career?
According to the Bureau of Labor Statistics, employment of Construction Managers is expected to grow 16 percent from 2012 to 2022, faster than the average for all occupations.
As overall construction activity expands, population and businesses grow, and buildings are retrofitted to be more energy efficient, the need for qualified individuals to oversee these projects will increase. As opportunities for construction managers continue to rise, candidates with a bachelor's degree will have the best job prospects.
Our dedicated staff's #1 goal is for students to graduate ready to start their career in construction management. Call 719.549.2392, email juliette.mogenson@csupueblo.edu, or apply here to get started today!