About Internal Audit
The Internal Auditing Department (IA) is part of the Colorado State University System, under the direction of Allison Horn. IA reports functionally to the Audit Committee of the Board of Governors and administratively to the Chancellor. This reporting structure provides the independence necessary to perform internal audits. IA's authority is provided within the Audit Charter which was ratified by the Board of Governors June 24, 2009. The Department, on behalf of the Board of Governors (BOG), provides the CSU-Pueblo with an independent appraisal function designed to enhance accountability and to help members of CSU-Pueblo's Management in the effective and efficient discharge of their responsibilities.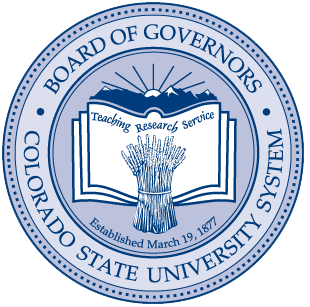 In addition to conducting audits and reviews, Internal Audit is available to make presentations regarding Internal Controls and "red flags". Effective controls provide deans, department chairpersons, college and academic-support unit fiscal officers and the Board of Governors with reasonable assurance that institutional objectives have been achieved through sound financial management. Internal Audit is available to assist departments with financial/operational audits, information systems audits and compliance with established procedures and laws.​​​​
Mission
We will support the mission of the Colorado State University System by:
Performing efficient and effective internal audits, which provide an independent and objective appraisal of the internal controls and operations;
Providing consulting regarding improvement of the internal controls and operations and the minimization of risk, which will assist the organization in the ensuring proper controls over assets.
Service To Management
Many people think of auditing as only "financial" in nature. However, internal auditing has a broader meaning—helping management achieve their mission. The Internal Auditing Department's mission was derived from the formal definition of internal auditing as promulgated by the Institute of Internal Auditors (IIA). The IIA's formal definition is as follows:
Internal auditing is an independent, objective assurance and consulting activity designed to add value and improve an organization's operations. It helps an organization accomplish its objectives by bringing a systematic, disciplined approach to evaluate and improve the effectiveness of risk management, control and governance processes.
Based on the above definition, the scope of the internal audit activities includes has assessing whether departments or operating units have established procedures to:
Ensure results are consistent with established objectives/goals and operations or programs are carried out as planned.
Ensure economical and efficient use of resources.
Safeguard assets, and as appropriate, verify the existence of such assets.
Ensure compliance with policies, plans, procedures, laws and regulations that could have a significant impact on operations and reports.
Ensure the reliability and integrity of the process to identify, classify, measure, and report such information.
The internal audit function has no authority or responsibility over the activities audited, reviewed or investigated; these remain with management. Therefore such audits, reviews and investigations do not relieve other personnel within the audited area of their responsibilities.​ ​