Social Media Toolkit
LoveCSUPueblo Give Day is an online fundraising initiative lasting the full 24-hours of September 27, 2018. Give Day encourages alumni, parents, students, faculty, staff and friends to make a difference at Colorado State University–Pueblo. On September 27 from 12:00 a.m. until 11:59 p.m.  we're asking our loyal and caring ThunderWolf family and friends to spread the word and make an impact through giving to a wide-range of worthy projects.
Click here to see "I Gave" memes and images for your social media pages.
Click here to see "You haven't given?" memes and images to encourage your friends to give.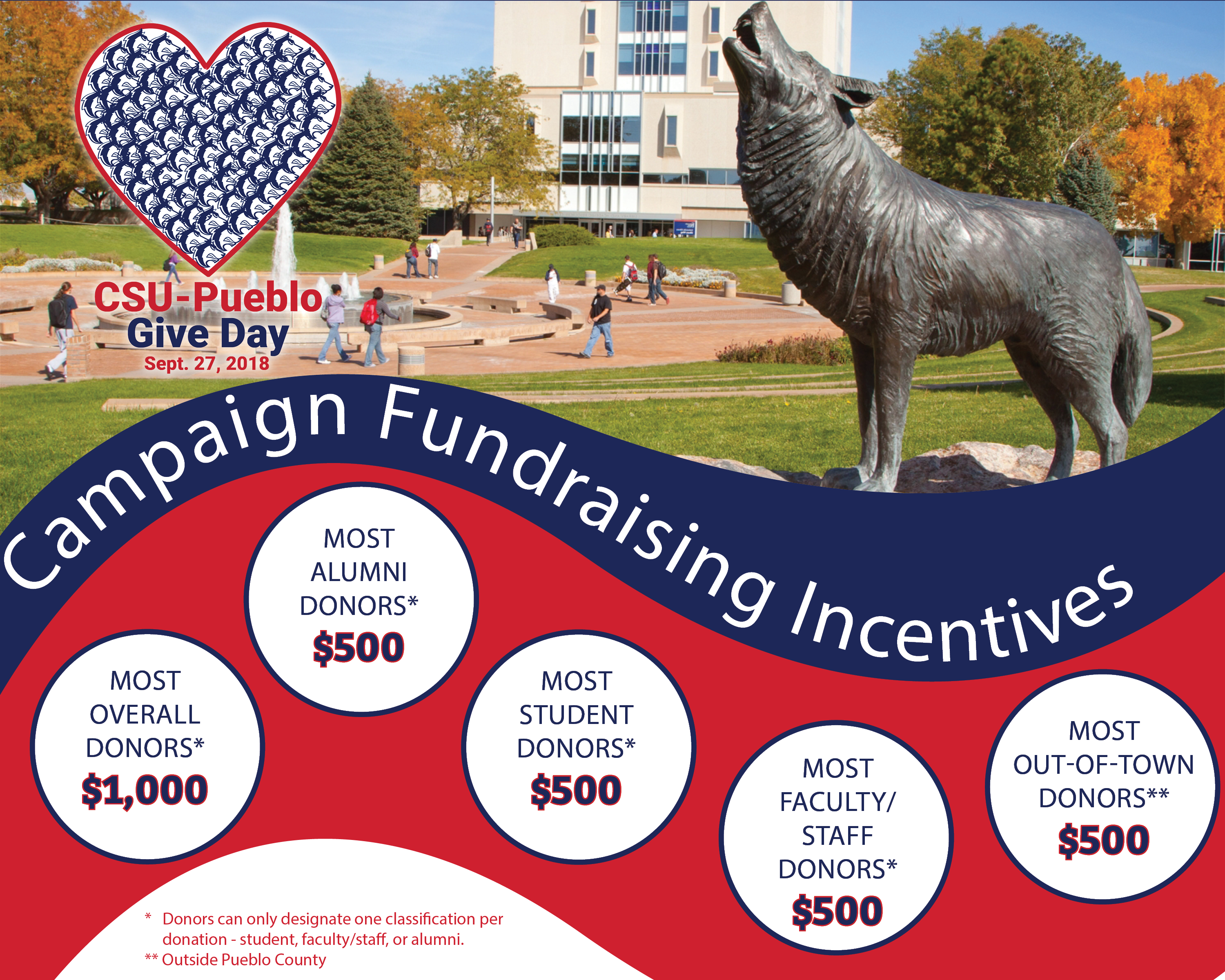 Encourage your Friends to GIVE with these "You Haven't Given?" Memes and Gifs