Strength and Conditioning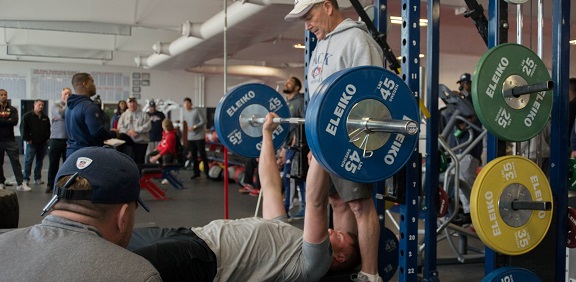 The goal of our Strength & Conditioning program is for our students to learn to develop programs that improve movement efficiency by targeting functional strength, speed, power, plyometrics, flexibility, and agility, which are tailored to specific phases of the year such as in-season and off-season conditioning programs. 
Certified Strength and Conditioning coaches are professionals who practically apply foundational knowledge to assess, motivate, educate, and train athletes for the primary goal of improving sport performance. Strength and Conditioning has a strong scientific base and experiential learning component for students interested in the field of health, fitness and sport science. Our Strength & Conditioning Education program is nationally recognized by the National Strength and Conditioning Association (NSCA).
Students completing the Strength and Conditioning coursework will be prepared for exercise and fitness related professional positions. This option is an excellent selection for students that want to choose a career working as a strength and conditioning coach. They may work with athletes from high school to college to professional in a variety of sports. They may also work with law enforcement and other first responders to improve performance, promote wellness, and decrease injury risk.
Students will be eligible to sit for the Certified Strength and Conditioning Specialist (CSCS) certification offered by the National Strength and Conditioning Association (NSCA).