English Minor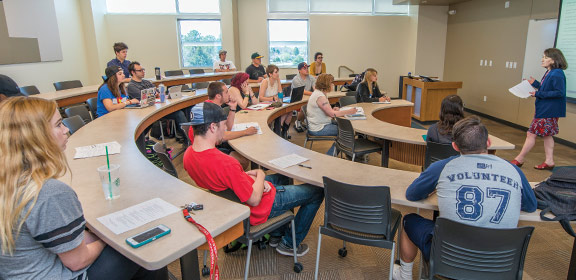 Requirements for the English Minor
Minor requirements are 20 or more semester credit hours of course work in English numbered 106 or above, of which 12 must be upper division. Courses must be chosen in consultation with an advisor in English.
For teaching endorsement requirements, see the Teacher Education Program section.
Co-curricular Requirements
The English faculty supports and encourages English majors' involvement in student organizations and participation in tutoring activities in the community and on campus.