English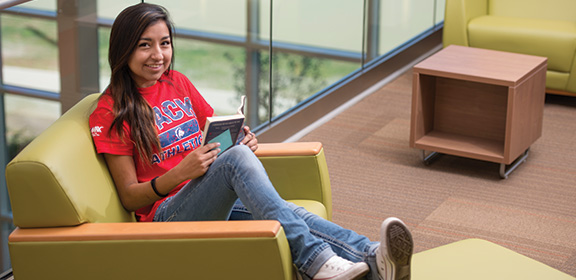 The Department of English and Foreign Languages would like to reaffirm its commitment to intellectual inquiry and the pursuit of knowledge in an environment free of discrimination. We stand up against intolerance and will not accept intimidation based on gender, ethnicity, religion, race, disability or sexual identity/orientation. We believe in the power and importance of freedom of speech, freedom of religion, and freedom of thought.
We encourage our CSU-Pueblo family to foster respectful and productive dialogue in our classrooms, in our buildings and in our community. In our role as an academic institution, we pledge to promote inclusion and to respect diversity of thought on our campus and in our community, country, and world.
As a CSU-Pueblo English major, you will do more than read great books and write fiction and poetry. You'll learn how to think critically and to write persuasively--skills that benefit every aspect of life.
You'll have the choice of several majors and minors to strengthen your verbal and written skills, complement other academic interests, and succeed in a professional career:
Major in English
Major in Creative Writing
Minor in Communication & Rhetoric
Minor in Creative Writing
Minor in English
In the English program, student success is our first priority. Our goal is to always promote learning through our dedication to quality teaching and our emphasis on continued research in our field. This website allows you to explore our undergraduate and graduate programs, learn about our faculty, and keep up with English program events. English is an exciting, demanding, and useful program. You will love it here.