Faculty Fellows
Mission
Faculty Fellows are a resource for their colleagues at Colorado State University, Pueblo. They provide professional learning sessions to share equitable teaching and assessment strategies that enable success for all students. Fellows also lead a variety of activities to advance Scholarly Teaching and the Scholarship of Teaching and Learning on our campus.
Faculty Fellows positions are open to faculty of any rank. A new CTLL Faculty Fellows cadre is selected each year late in the Spring term and begins serving in the following Fall term.
We encourage you to connect with the Fellows in formal and informal collaborations.
Meet the 2022-2023 CTL Faculty Fellows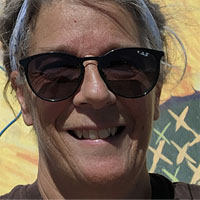 Karen Yescavage, Ph.D.
CTLL Faculty Fellows DirectorProfessor of PsychologyEmail:
Karen.Yescavage@csupueblo.edu
Karen Yescavage, professor of psychology, earned her Ph.D. in experimental personality and social psychology from the University of North Carolina - Greensboro in 1992. She has spent her entire career at CSU-Pueblo. Decades ago, she began "flipping the classroom" employing student-centered, collaborative learning strategies; in addition to applying jigsaw classroom techniques to discuss open educational resources, she utilizes experiential, community service learning. In the Emotional Intelligence class, students apply course material on self-empathy and compassionate communication by developing role-plays with youth. Most recently, her Creative Wellness class painted a 24' x 36' mural on the Pueblo levee of the black footed ferret, an endangered species reintroduced to the area.  She coordinates the newly established interdisciplinary Creative Wellness minor, applying Positive Psychology concepts to the Arts and Humanities to promote psychological well-being. She is active in the community in a variety of efforts to promote social justice and well-being, e.g., working with El Movimiento Sigue to break the school-to-prison pipeline, collaborating with Native American elders in theatrical storytelling with children.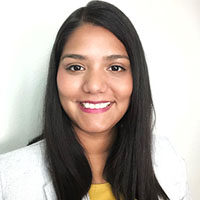 Priscilla Brenes, Ph.D.
Assistant Professor of Health Sciences & Human MovementEmail:
Priscilla.Brenes@csupueblo.edu
Priscilla Brenes is from Costa Rica, and she is an Assistant Professor in Health Sciences at Colorado State University in Pueblo. She completed a bachelor's degree in Nutrition and Dietetics from the University of Costa Rica. She obtained a master's degree in Public Health and a doctoral degree in Public Health Nutrition, both from Kansas State University. Dr. Brenes teaches public health, epidemiology, program evaluation, and health sciences introductory courses. Her interests include using technology in teaching and creating motivational resources for students. She helps the Parkinson's support group in Pueblo and is passionate about nutrition in Parkinson's. She shares her home with two furry animals/friends.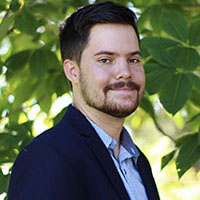 Michael Briscoe, Ph.D.
Assistant Professor of Sociology, Criminology & AnthropologyEmail:
Michael.Briscoe@csupueblo.edu
Michael earned a certificate in teaching sociology from Utah State University while completing his Ph.D. in sociology. He has published in the American Sociological Association's "Teaching Resources and Innovations Library for Sociology," and at CSU Pueblo he teaches courses on social problems, theory, and environmental sociology.
Rashad Islam, Ph.D., P.E.
Associate Professor in the School of Engineering & Director of SCITTEmail:
MD.Islam@csupueblo.edu
Dr. Islam is the first Director of the Southern Colorado Institute of Transportation Technology (SCITT) hosted by CSU Pueblo, and an Associate Professor in the School of Engineering. He is also a registered Professional Engineer (PE), and an ABET Undergraduate Program Evaluator. Dr. Islam received a Ph.D. degree in Civil Engineering (with the grade of 'distinction' in the research, and a GPA of 4.0 out of 4.0 in the coursework) from the University of New Mexico. He has a Masters's degree jointly from the University of Minho (Portugal) and the Technical University of Catalonia (Barcelona, Spain). Dr. Islam has earned a cadre of recognitions, including the University Faculty Award for Scholarship & Creative Activity (2022), Outstanding Faculty for the College of Science, Technology, Engineering and Mathematics (2021) and Excellence in Research for the College of Engineering, Education and Professional Studies (2020). He chaired the university Scholarly Activity Board, sits on the University Faculty Senate, and also is the CSU Pueblo faculty representative on the CSU System Board of Governors. Dr. Islam has more than 100 publications including many textbooks, over 60 scholarly journal articles, several technical reports and conference papers. 
Lee Ann Martinez, Ph.D.
Associate Professor of BiologyEmail:
LeeAnne.Martinez@csupueblo.edu
Lee Anne Martínez (she/her/hers) is an Aquatic Ecologist and Associate Professor in the Department of Biology where she teaches Ecology, Evolution, Limnology and Earth Sciences. She has served as a Program Officer with the National Science Foundation, directed a long-term Bridges to Biomedical Careers Program (NIH) at CSU Pueblo, and conducted a Fulbright Research Fellowship in Mali, West Africa. Martínez has a BA in Aquatic Biology from University of California Santa Barbara, a masters in Biological Oceanography from UC Santa Cruz and a PhD in Ecology from Cornell University, with postdoctoral experience at the University of Lund in Sweden. She was also a backcountry ranger at Crater Lake National Park, OR where she fought wildland fires. She is dedicated to empowering students from underrepresented backgrounds in the STEM fields.
Yvonne Montoya, Ph.D.
Associate Professor of Communication & Information DesignEmail:
Yvonne.Montoya@csupueblo.edu
Yvonne J. Montoya, Ph.D. (Arizona State University), is an Associate Professor of Communication & Information Design at Colorado State University Pueblo. Dr. Montoya's research interests and consulting work include work-life wellness; communication-based interventions for coping with stress, trauma, and addiction; spiritual communication; and organizational socialization and retention. Her Ph.D. is in Communication with an emphasis in organizational communication. She also holds a Master's degree in Organizational Management and a Bachelor's degree in Communication. Dr. Montoya has taught numerous face-to-face, online, and hybrid courses emphasizing interpersonal, organizational, and intercultural aspects of communication often using an experiential education approach. She has also earned certifications/credentials in online and inclusive teaching and incorporates Theatre of the Oppressed pedagogy in her courses. Dr. Montoya is a Ford Fellow, has been honored as an Outstanding Faculty Member in the College of Humanities, Arts and Social Sciences at CSU Pueblo, and has presented and published through a variety of regional, national, and international outlets. She enjoys lifting weights, hiking and spending time with her family.
Christine Rochester, Ph.D.
Professor of Health Sciences & Human MovementEmail:
Christine.Rochester@csupueblo.edu
Dr. Christine Rochester coordinates the Physical Education Teacher Education program at Colorado State University Pueblo. She is a passionate experiential educator that encourages people of all ages to participate in physical activity at their own level of ability.  She teaches a wide variety of courses within the School of Health Sciences and Human Movement including Secondary Methods of Physical Education, Adapted Physical Education Methods, Canyon Orientation, Methods of Rhythmic Activities, Research and Assessment in Recreation among others. She is a member of the Society of Health and Physical Educators. Christine enjoys teaching adventure education and participates in a wide variety of outdoor activities. She lives with her rescue dog Corina in Beulah and Salida, Colorado.
David Volk, DMA
Professor of Music & Director for Honors & LeadershipEmail:
David.Volk@csupueblo.edu
David Volk joined Colorado State University Pueblo in August 2013 as Associate Professor of Music and Department Chair, having previously taught at the University of Virginia's College at Wise and Piedmont College in Demorest, Georgia. He is currently Professor of Music and the inaugural Director of the CSU Pueblo Center for Honors and Leadership.  At UVa-Wise, David was the 2010 recipient of the college's Outstanding Teacher award and a 2010 nominee for the Commonwealth of Virginia's Outstanding Faculty Award. David is an active composer. Recent endeavors include an original stage play with a through-composed musical score and two full-length operas: I'm Here, which premiered in Pueblo in 2022, King Arthur (Pueblo, 2019), and Strange Fruit (Pueblo, 2017), based on the 1944 best-selling novel by Lillian Smith. David has also written extensively for choir, including Magnificat premiered in December 2014 with the Pueblo Symphony and Colorado State University Pueblo Concert Choir, and the multi-movement Gloria and Credo premiered with orchestra and guest soloists in 2016 in celebration of the 30th anniversary of the Pueblo Chorale Society. David holds a Doctor of Musical Arts degree in Composition from the University of Georgia and a Master of Music and Bachelor of Music degrees in Music Theory from Florida State University. He has appeared as a guest piano soloist with the Toccoa Symphony (Toccoa, Georgia) and UVa-Wise Highland Orchestra as well as a guest choral clinician for various middle and high school festivals in Georgia, Virginia, and Colorado. David, his wife Heather, and sons Reese and Julian were the 2007 Commonwealth of Virginia Ambassador Family for the March of Dimes and represented Pueblo as Ambassador Family in 2016.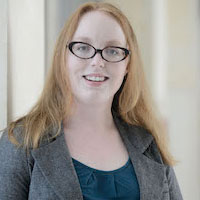 Carla Zimmerman, Ph.D.
Assistant Professor of PsychologyEmail:
Carla.Zimmerman@csupueblo.edu
Carla Zimmerman is an assistant professor in the Psychology Department. She holds a Ph.D. in Social Psychology and a graduate certificate in Women and Gender Studies from Texas A&M University. Her teaching includes courses in introductory psychology, social psychology, psychology of gender, forensic psychology, and industrial-organizational psychology. Currently, she is developing an OER textbook for her Introduction to Psychology for Majors course. Her research focuses on how people respond to and cope with feeling ignored or excluded. In addition, she is a Discovery Scholars faculty mentor leading a research team to examine the psychological effects of smartphone-based social interactions.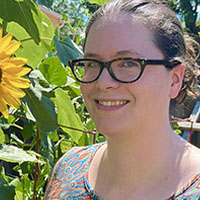 Rachel Zimmerman, Ph.D.
Assistant Professor of Art HistoryEmail:
Rachel.Zimmerman@csupueblo.edu
Rachel Zimmerman is an assistant professor of art history and created the Museum Studies minor at CSU Pueblo. She teaches general education and upper-division art history courses on a wide variety of topics. She attained her Ph.D. at the University of Delaware and held a research fellowship at Winterthur Museum. Her primary area of research is the art and material culture in the early modern Portuguese empire, especially in eighteenth-century Brazil. She is an editor for Smarthistory.org, the largest public art history resource, and contributed a chapter to their open-access textbook intended for undergraduate audiences. Dr. Zimmerman is currently in the process of publishing an essay on equitable grading practices and faculty burnout and is writing about the white supremacist underpinnings of art historical approaches to colonial Afro-Brazilian artists.
Rufina Butler, Ph.D.
CTLL Junior Faculty Fellows Lecturer of Communications, Rhetoric & WritingEmail:
Rufina.Butler@csupueblo.edu
I have worked in adult higher education for 21 years, with 18 of those years teaching undergraduate courses both online and campus-based, and 7 years teaching graduate coursework online. She has worked as a retention academic advisor, admissions enrollment advisor, and faculty recruiter. In 2019 I developed multiple communications courses for the Colorado Community College using OER materials. I teach for multiple 2-year and 4-year institutions. I am currently a Lecturer at Colorado State University Pueblo. In May of 2022, Proposal with Anthology Events was selected.  I hold a bachelor's degree in business management from the University of Phoenix, a Master's in Communications and Liberal Arts from Regis University, and a Ph.D. in Higher Education from Northcentral University.
Meet the 2021-2022 CTL Faculty Fellows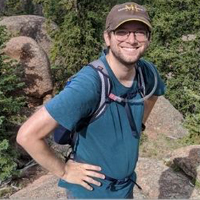 Chris Creighton, Ph.D.
Dr. Chris Creighton is a Lecturer of Mathematics at Colorado State University Pueblo. Chris holds a B.A. in Mathematics and Physics from Albion College, an M.A. in Mathematics from Wayne State University, and a PhD in Mathematics from Purdue University. After completing his PhD in the Summer of 2020, Chris joined the faculty at CSU Pueblo in Fall 2020. In addition to teaching introductory and general education mathematics courses, Chris has been working on developing innovative pedagogical practices such as Mastery/Competency Based Grading, and applying them to his classroom. He spearheaded the mathematics Back On Track program in Fall 2021 at CSU Pueblo which is aimed at giving students additional instruction to improve retention and graduation rates. In the Spring of 2022, he will serve as an advising instructor to the Chem 111 Back on Track course. His current research is focused on how mathematics graduate students develop their sense of being a mathematician, but also how they develop their teaching skills in conjunction with their career goals; an interest stemming from his involvement in professional organizations and workshops focused on preparing graduate students for life after graduate school.
Rick Farrer, Ph.D.
Dr. Rick Farrer is an Associate Professor of Chemistry at CSU Pueblo. He received his B.S. in Chemistry and Mathematics from Aquinas College in Grand Rapids, Michigan and completed his doctoral degree in Physical Chemistry at Boston College. The focus of his graduate work was the use of ultrafast lasers for higher order spectroscopy, multiphoton imaging, and two-photon fabrication of 3-D polymer structures.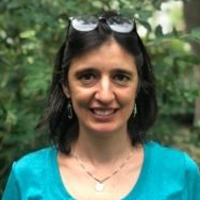 Amaya Garcia Costas, Ph.D.
Amaya Garcia Costas is an Assistant Professor in the Department of Biology. She teaches Microbiology, Virology, Molecular Biology labs and introductory Biology courses, and leads a research lab with Master and undergraduate students investigating various microbes and microbial communities including their natural predators, the bacteriophage. In addition, she collaborates in research and pedagogical projects with faculty from several other institutions, most notably two collaborations with the Howard Hughes Medical Institute, one involving undergraduate research and the other involving best practices in science teaching. Amaya holds a Master's degree from the University of Illinois at Urbana-Champaign and a Ph.D. from The Pennsylvania State University. She spent two summers as a teaching assistant in the Marine Biological Laboratory in Woods Hole, MA, and did a 5 year postdoc in Montana State University where she also taught in the Master's program for the department of Land Management and Environmental Sciences.
Karen Krepps, Ph.D.
Karen Krepps is an Assistant Professor of teacher education in early childhood education at Colorado State University in Pueblo. She completed dual majors in Elementary Education and Special Education and her Master's in Reading at Bowling Green State University, in Ohio, and her PhD in Curriculum and Instruction at University of Toledo. Dr. Krepps moved to Colorado to become lead faculty for the new Early Childhood Education program at CSU Pueblo after 20 years' teaching experience in special and general education classrooms from preschool to high school.
Jonathan Velasco, Ph.D.
Jonathan Velasco is an assistant professor in the Chemistry Department. He graduated with his Ph.D. in Chemistry Education from the University of Nebraska - Lincoln in 2016, studying the instructional beliefs and practices of graduate students in chemistry. His group's current research focuses on instructional practices in undergraduate STEM laboratories, particularly behaviors of instructors and students as well as task structures of laboratory manuals/documents. INHe serves as a College of STEM representative in CSU Pueblo's Faculty Senate as well as a Program Director for the Industrial Hemp Education, Agriculture, and Research (InHEAR) program, a USDA-funded agriculture curriculum that is slated to be offered in the 2022-23 academic year.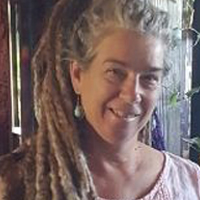 Karen Yescavage, Ph.D.
Karen Yescavage is a full professor in the psychology department. She graduated with her Ph.D. in experimental personality and social psychology from the University of North Carolina - Greensboro in 1992. She has spent her entire career at CSU-Pueblo conducting research on LGBTQ issues primarily. In 2015 she was invited to the White House for a policy briefing regarding best practices in serving the LGBTQ+ community. She incorporates experiential (and especially) community service learning into courses like Positive Psychology and Emotional Intelligence, teaching youth at the Boys and Girls club how to engage in compassionate communication with self and others. She has conducted research on the impact of cannabis use on mental health, serving as the coordinator for the interdisciplinary cannabis studies minor for the past 3 years. Currently, she is applying positive psychology concepts to the arts and humanities with a new Discovery Scholars research lab; further, she has just proposed an exciting new interdisciplinary minor in Creative Wellness.