Writing Across the Curriculum
Writing Across the Curriculum (WAC) has endured as an idea because it works. WAC programs typically focus on "writing to learn" the content of a course. This learning often takes place through a variety of writing tasks, and it need not include research papers. Writing assignments can encourage critical thinking and help students learn course content across disciplines. However, Writing Across the Curriculum programs only work when developed by faculty and supported by faculty. To encourage this, one of the CTL's missions is to support faculty who wish to improve, develop, or incorporate writing in their courses. WAC initiatives are a crucial part of the CTL's goals of supporting faculty development and retaining students at Colorado State University-Pueblo. 
An Online Resource for Writing Across the Curriculum Scholarship can be found by visiting the link below.
Humans of CSU-Pueblo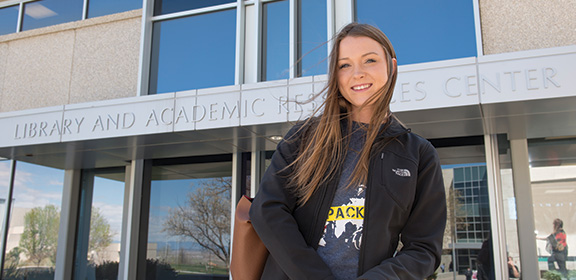 Humans of CSU-Pueblo is a joint project 
between CSU-Pueblo's Center for Teaching and Learning and the Writing Program, featuring stories from students, staff, and faculty alike.