Events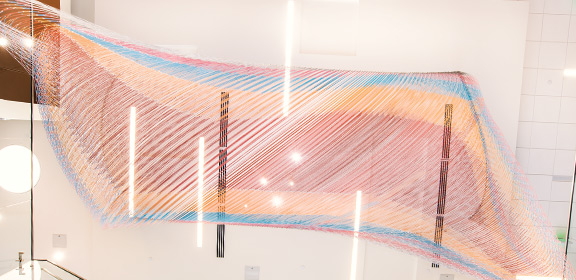 Ball Nogues art installation located in the General Classroom Building
The Center for Teaching & Learning supports campus-wide events, guest speakers, and pedagogical/training activities that offer unique opportunities to our faculty and staff for ongoing professional development. We believe that in order to serve our students well, we must first serve our faculty and staff and demand that they hold themselves and each other to a rigorous standard for teaching, scholarship, and university/community service.
UCCS Daniels Fund Ethics Fellows
Teaching Ethics in the Classroom Across Campus Disciplines
Faculty Workshop
Thursday, April 13
9:00 am - 1:30 pm
General Classroom Building 312
About the Event
UCCS Daniels Fund Ethics Fellows share best practices for bridging students' classroom experiences with principle based ethics. Come join your colleagues to learn new techniques for teaching ethics in the classroom. Coffee and lunch will be provided. 
RSVP to ctl@csupueblo.edu or 719.549.2290 and reserve your spot today!
---
Dr. Carl Hart
Federal Marijuana Policies and Racial Descrimination
Open Lecture
Thursday, April 27
7:00 pm
Hoag Hall
About the Event
Join us for an evening with world-renowned Columbia University Professor, scientist, educator, and advocate, Dr. Carl Hart, on Thursday, April 27th, as we discuss the important issues of "Federal Marijuana Policies and Racial Discrimination." This open lecture will begin at 7 pm in Hoag Hall on the CSU-Pueblo campus.
---