Visit Us
Come See What's New!
Since the major transformation of the University, chances are that the campus doesn't look like it did when you attended. Plan a trip to see us and experience the new feel of CSU-Pueblo. There are many exciting things to do and new sights to see!
Take a campus tour through the Visitor Center and see what's new to the University. They accept walk-ins 11:00am and 2:00pm Monday-Friday or you can call their office at 719.549.2418 to schedule an appointment.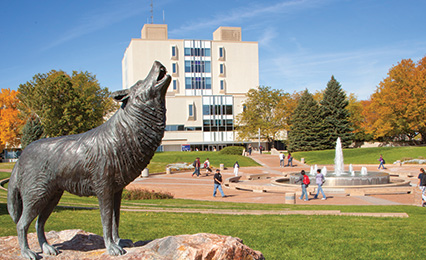 Enjoy the gardens and fountain. Check out a book from the library and relax in the sun or shade to do some reading.
Hop on one of the second floor computers at our library. Library services are free to alumni.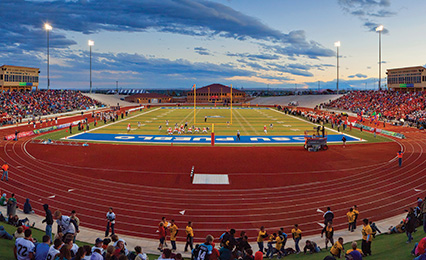 Take a walk down to the new Neta and Eddie DeRose Thunderbowl. Jog a lap around the track or just take in the view of our football field.
Borrow a bike from the Outdoor Pursuits Program and ride around campus, taking in the scenery and fresh air!
Hungry after an eventful day? Grab a bite at either the Pavilion, La Cantina, or the Bookstore and enjoy tasty sandwiches, wraps, hamburgers, or other entrees.