International Students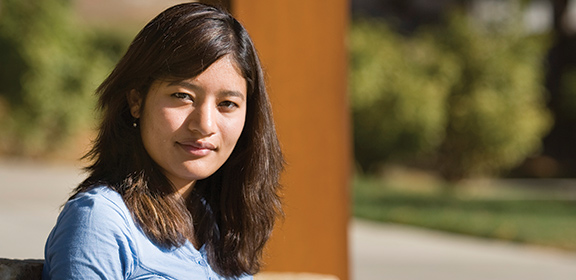 We welcome international students from all across the globe! Our Center for International Programs provides an array of services, including tutorial assistance at no additional cost for foreign students who wish to improve their English conversation and grammar skills.
For tips on adjusting to life while you study here, visit eduPASS.
For additional tips on studying in the United States, visit Study in the States.
Required Documents
International Application (undergraduate/graduate).
$30.00 Application Fee for undergraduate students and ELI applicants; $35.00 Application Fee for Graduate students. International money order with the bank's routing number on the check or Traveler's Check.
Certified documentation of financial support from sponsor and verifying bank statement.
Official TOEFL or IELTS scores (not required of ELI applicants).
Official transcripts (high school and all colleges/universities attended). Please include high school diploma verifying graduation date. Transcripts must be in both native language and ENGLISH and must be either original documents or CERTIFIED school copies. Certified school copies must be certified after photo-copying.
PLEASE NOTE: If you're applying for admissions with a U.S. high school diploma, please submit your official scores from the Scholastic Aptitude Test (SAT) or the American College Testing (ACT).
Transfer Students
As part of the admission application process of Colorado State University-Pueblo, and for consideration of international scholarship funding, this form must be completed by your current International Student Advisor and returned to the Colorado State University-Pueblo Center for International Programs.
Medical Insurance
Proof of medical insurance is highly recommended for all international students. Please provide proof of medical coverage upon application and/or prior to enrolling for Colorado State University-Pueblo coursework. Insurance may be purchased from Colorado State University-Pueblo upon registration.
Student and Exchange Visitor Information System
We are a Student and Exchange Visitor Information System (SEVIS) approved school and employ an international student advisor to assist with your visa, employment, and other related Immigration questions. Contact Annie Williams with your concerns: annie.williams@csupueblo.edu
Contact info:
Center for International Programs
Colorado State University-Pueblo
2200 Bonforte Blvd.
Pueblo, CO 81001 USA
Phone: 719.549.2329
Fax: 719.549.2221
E-Mail: intprog@csupueblo.edu
Frequently Asked Questions
 

Can I use my international driver's license in Colorado? How much does it cost to buy a car and mandatory automobile insurance?

Yes, your international driver's license can be used for driving in Colorado while you are a non-resident student. The cost of a vehicle, as in any country, depends on the make, model and year of the car. Used cars are generally less expensive than new cars, but more money may be paid in maintenance costs over the driving period. Insurance costs vary according to a driver's gender, age, driving experience, and type of vehicle that is being insured. Depending on your grades, you may be eligible for a "good student discount" offered through most insurance agencies. Liability vehicle insurance is the minimum insurance requirement in the state of Colorado and must be obtained upon purchasing a vehicle.

 

How do I pay my application fee?

You may send a check or money order to
CSU-Pueblo Admissions:
2200 Bonforte Blvd.
Pueblo, CO 81001-4901
or you may charge it to a credit card by calling 719.549.2462.

 

What is the weather like in Pueblo, Colorado?

Pueblo is in a semi arid region, therefore, it is hot in the summer and cold (with snowfall) in the winter. Temperatures vary during the spring and autumn seasons. Suitable clothing can be purchased upon arrival, but items such as a winter coat (if arriving in January) should be brought from home if possible. The CIP homepage has a link to weather information.

 

What is the public transportation system like in Pueblo?

There is a public bus system in Pueblo that visits the campus throughout the day at 15-minute intervals. The buses do not run at night or on Sundays. Students can pay a monthly rate for citywide bus usage. Taxi service is also available, but is not as prevalent as in larger cities. Many students rely on bicycles to assist them with transportation needs.

 

Where are the ski resorts in Colorado and what is the cost to ski?

Colorado has an abundance of snow skiing resorts (over 20), some within shorter distances of the campus.

Visit the Ski Central website for more specific information on various resorts.

Also, the Outdoor Pursuits Program of the CSU-Pueblo campus offers student trips throughout the ski season at greatly reduced cost. Check out the Outdoor Pursuits website for more information on pending and past trips.

 

Is it cheaper to live on campus or off?

First of all, unmarried freshmen under the age of 21 with a home address of more than 50 miles from campus must live in University Housing. Single, freshmen, under the age of 21 whose parents principle residence is located within 50 miles of campus may elect to reside in University Housing but otherwise must reside with their parents. If you're an upperclassmen or graduate student, you have the option to live on-campus in the Walking Stick Village Apartment complex. To find out more about housing, visit:

 

Will there be local food markets where I can buy food items from my country?

There are ethnic food aisles in the major grocery stores in the Pueblo area. Also, Colorado Springs and Denver have various Asian food markets and other special interest stores.

 

Can I speak or write to someone from my own country who is currently attending CSU-Pueblo?

Yes, several students provide us with permission to give out their names, phone numbers, and email addresses. Just contact the CIP with your request at 719.549.2329.

 

Can you tell me how many students from my country are attending CSU-Pueblo?

 

Are there additional scholarships available on campus, other than the ISIP?

In addition to the ISIP scholarship, other funds are available on an application (competitive) basis. A scholarship booklet can be obtained by contacting the CIP or the Office of Financial Services with your request. Most scholarship applications have an early spring deadline for fall award consideration.

 

Does Colorado State University-Pueblo offer English language instruction?

 

When requesting official test scores from ETS, what institutional code should I use?

The institutional school code for CSU-Pueblo is 4611.

Admission Requirements:

Application - completed application with fee ($30 for undergraduate students; $35 for graduate students). The fee must be an international money order, traveler's check, or a check written from a US bank with routing number.
Proof of English proficiency - a minimum TOEFL score of 500 (paper based) is required for most programs - nursing and the master of business administration programs require a minimum 550 TOEFL score).
Transcripts - high school transcripts, verifying graduation, are required for undergraduate students. If you are transferring, you must also provide college transcripts from each institution attended. The transcripts must be official and provided in both the native and English languages. If you're graduating from a US high school, you must also submit an ACT or SAT score.
Financial Certification - proof must be provided that enough funding is available for study/living at the CSU-Pueblo campus for a minimum of one year at the non-resident rate. This certification requires a letter from a sponsoring person/agency and accompanying bank statement showing sufficient funds are available. View our current Tuition and Fees at the Business Financial Systems website.
If you're a graduate student, you must also submit the proper GRE or GMAT test score, and proof of bachelor degree (equivalency) completion.

If you are an international student transferring within the US, you must also provide proof that you have maintained good visa status at your current or previous school. A formal release in the SEVIS system must also be provided by the current school to CSU-Pueblo.