Apply Now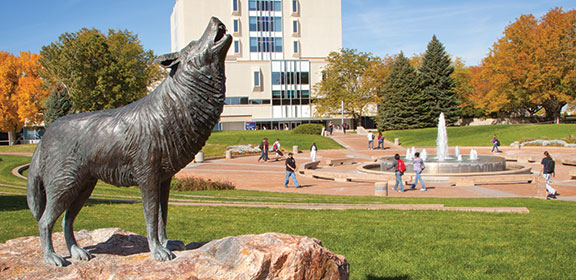 We're excited that you're ready to take the first steps to Be Legendary at CSU-Pueblo!
There are several ways you can apply to Colorado State University-Pueblo. Before completing an application, be sure to review the Application Checklist (below):
CSU-Pueblo Codes:
ACT--0524
SAT, AP, GRE, GMAT, TOEFL--4611
FAFSA--001365
Complete the online application:
Download the appropriate printer-friendly application:
Application Checklist
Submit your application
Submit your official transcripts
First-Year Freshmen
Transfer Students
Submit your official ACT or SAT scores
Official test scores are required for any student under the age of 23 who is either a first-time student or a student who has earned less than 24 college-level credits after high school.
Test scores listed on an official high school transcript are acceptable as long as they include the test date and all sub-scores. The writing portion of the exam is not required.
Submit additional residency information
You may be required to submit additional information to complete the residency requirements of the application. To view CSU-Pueblo's residency policies, please visit our Residency page.
You may be required to submit additional information and will be notified of this requirement by mail and email. You will be notified by mail of our admission decision, usually 2-3 weeks after all required information is provided.
Note: If you are an international student and transferring to Colorado State University-Pueblo from another school in the United States, you must fill out and submit this form as part of your application for admission.
*Students who complete college courses while enrolled in high school are considered first-year freshmen, regardless of the number of credits earned.
Contact us with any questions:
Colorado State University-Pueblo
Office of Admissions
2200 Bonforte Blvd.
Pueblo, CO 81001-4901
Phone: 719.549.2462
info@csupueblo.edu